A post by Betty.
I watch a lot of movies & they have always been a big part of my life. I went through a phase of watching the Little Mermaid every night to get myself to sleep, oh how I miss letting the VCR do its magic. If it wasn't the Little Mermaid it was probably another awesome Disney movie, I'll even admit that the Rugrats Movie had it's fair share of rewinds, I was 10, I don't regret a single re-watch. My tastes have always been rather erratic. I put this down to watching my cousins videos when I was younger, I'll never forget the first time I saw the Life of Brian as a little girl, the balcony scene made me giggle, which now seems somewhat inappropriate.
As an only child I got the run of the TV in my room, I reveled in watching my movies. If I'd had a sibling then I doubt my 14 year old self would have gotten away with watching the entire Pink Panther box set in nightly increments. I'm by no means promoting myself as a movie buff, I just love movies, I love the escapism they provide & the inspiration I draw from them. I also get that some people don't quite love watching a movie as much as me, nor will I try make my husband watch Akira in it's entirety either, which I did in the first few months of our 'courting'. We did have Blade Runner in common though, which was probably an underlying influence in us picking Tokyo as our honeymoon destination.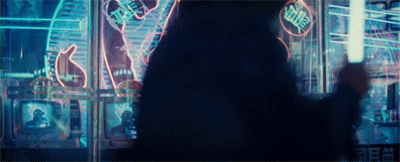 I've gone rather off topic, I wanted to post about my favourite weddings in movies. I thought I should fill you in on my love of movies first, it might also explain why we name our packages after characters from the Big Lebowski.
1. The Little Mermaid
What can  I say about this? My all time favourite. They got married, I was very happy for them, even if I always harbor bad feelings towards Eric for not being able to figure out that she was the ONE, he's a bit of a weeny. The wedding though, it was great, they had the dog involved & even little flounder got a birds eye view of it all. I still think her sparkly water dress would have made for a much nicer wedding dress but with that hair who's looking at the dress?
2. Father of the Bride (1991)
Obviously Father of Bride get's on to the list. Not just for Franck & his pronunciation of  the word 'cake'. The film feels comfortable to me. If it's on then I can't help but watch it & smile. Then watching it again after I got married made my smile a little bit differently. Plus the legends that are Steve Martin (before he did Pink Panther), Diane Keaton (still a babe) & Martin Short (star of the movie).
3. The Corpse Bride
Oh Tim Burton, he sure knows how to capture my soul with such dazzling stop motion. Who doesn't love a bit of macabre matrimony? A bride who can rock the old 'worm in the eye socket' look is a bride to be envied. What did I take from it? Don't murder your wife/husband to be, it'll come back to bite you in the bum.
4. Beetlejuice
Tim Burton knows how to throw a wedding eh? For me, this can be explained in 5 simple words; Michael Keaton and Winona Ryder. The style is obviously a little out there, but if anyone can rock a red wedding dress & red veil, complete with sharp black fringe, it's Winona.
5. The Princess Bride
Well this movie is a classic. That's undeniable. It even has 'bride' in the title! So it's pretty clear that it had to make the list. The venue was pretty banging, if you are in to that medieval theme. The dress; to die for! It looked like a big ol' wedding, lots of guests, lots of drama, lots of mawwiage. A typical dream wedding, no?